Have you ever fantasized about a group of women arriving at your front door at 8am, armed with paint brushes, tool belts, overalls, and diet coke, ready to tackle any project big or small?


i have.


Let me tell you about an ingenious idea called


CLUB PROJECT

Made up of 6 handy girls, we take turns spending all day at one of our homes conquering things like updating cabinets, reupholstering sofas, wallpapering dining rooms, decorating niches, tiling back splashes, and referbishing furniture.

Here's how it works.

Every sixth months, each member gets to choose a day that's convienent for her
(it's usually a Friday) and from 8am-4pm she has
a team of design assistants at her service.

The hostess is in charge of beverages, lunch (we break for 30 minutes at noon) and rounding up all the tools/equipment we'll need for the job. If one person can't make it, it's up to them to pay back the hours on their own time.
Here are a few pics of some things we've accomplished thus far.
Me and Jilly purchased these sisters off of Craigs List a while back and I decided mine needed a fresh coat of robbins egg paint to really make a statement in my dining room. The owner told us they were from Germany and over 100 years old. Don't judge me for painting it, I think it looks smashing!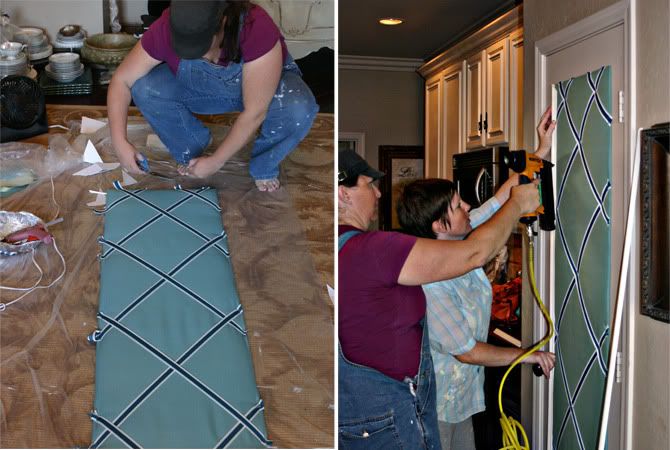 Jilly and G worked tirelessly on a custom ribbon board for my pantry door. It was pulled off with some serious skills, and magic.
We hung this funky plate wall in Cara's breakfast nook. I just love all the different shapes and textures.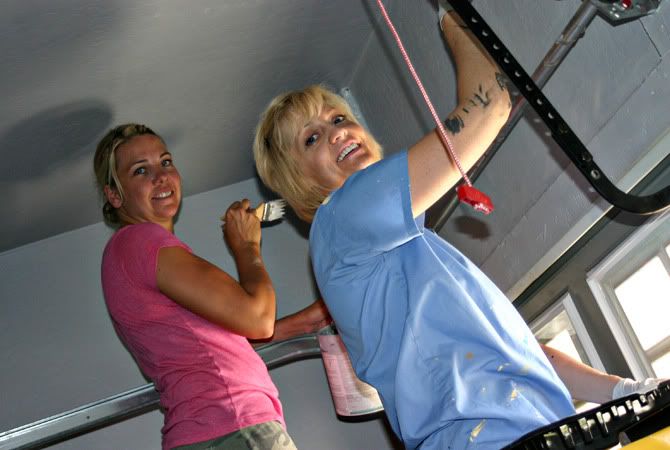 We painted my third car garage slate and turned it into a game room for Brody's 15th birthday party.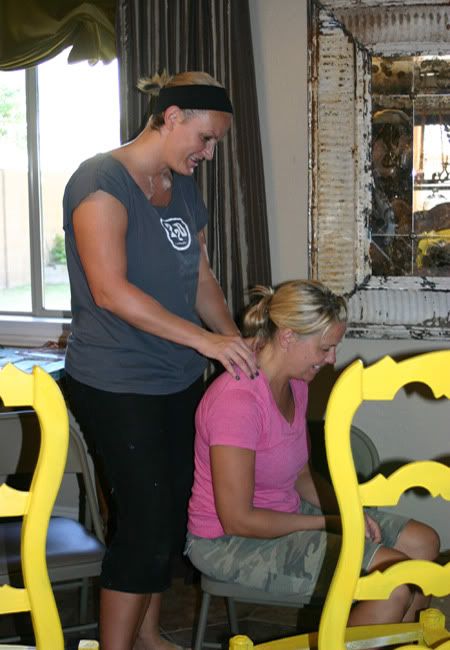 Thank goodness for Lettie's freakishly strong hands. All this hard work can give a girl a cramp.

Now go call some friends and start up your own CP, and stay tuned for more completed projects to come.